Sacramento's #goodfood100 Representative
---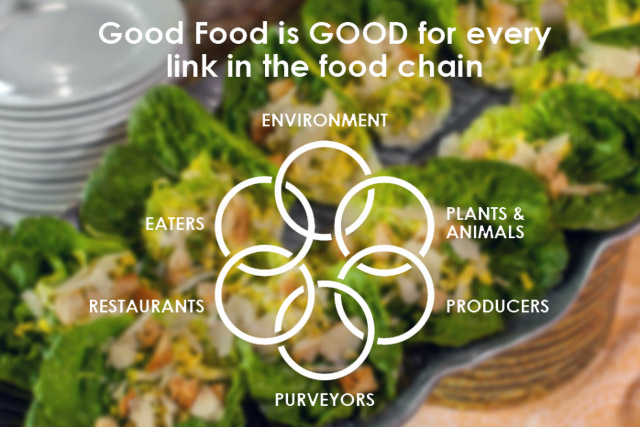 Good food is good for every link in the food chain:  the environment, plants & animals, producers, purveyors, restaurants (including workers), and eaters. As a national proponent of local fare and a restaurant that chooses to work with farmers, ranchers, and winemakers who tread lightly upon the earth,  Mulvaney's B&L has been selected as Sacramento's #goodfood100 representative.
What is theThe Good Food 100 Restaurants?
The Good Food 100 Restaurants™ is a NEW, annual survey and list of U.S. restaurants designed to educate eaters and celebrate restaurants – fast casual to fine dining to food service – for being transparent with their purchasing practices. Good Food 100 Restaurants™ list and ratings are based on percentage of total food purchases ($) spent to support local/state, regional and national Good Food producers and purveyors vs. same category restaurants in the same region.
Learn more aboutGood Food 100 Restaurants™here: goodfood100restaurants.org