Slow Food Nations Festival
---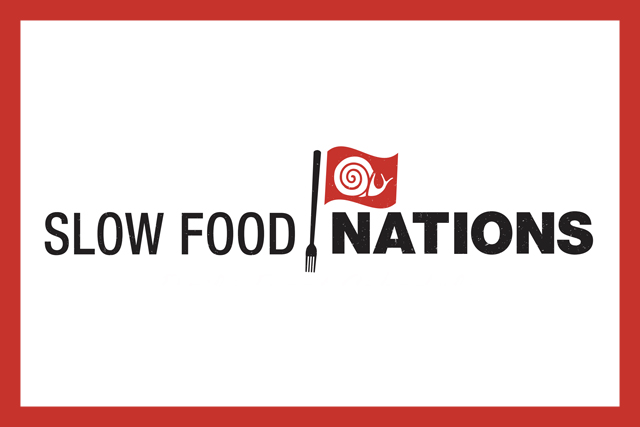 This July, Patrick and Bobbin visited Denver, Colorado for Slow Food Nations, a festival to taste and explore a world of good, clean and fair food for all. The festival combined the energy of a street food festival, the rigor of an academic conference, and the inspiration of a cultural exchange. With dozens of interactive workshops, delicious tastings, local tours, educational talks, and plenty of meals and parties. Slow Food Nations connected farmers and families, leaders and eaters to share their stories and shape the future of food.
Patrick participated in a "Hot Topics" panel discussion about "Getting Political In The Kitchen" where he and other chefs joined the Beard Foundation's Mitchell Davis and Katherine Miller to speak on the best practices for getting involved in even the most contentious issues.
About Slow Food Nations
Slow Food is a non-profit association with 100,000 members in 150 countries around the world. Founded by Carlo Patrini in 1986, Slow Food works to promote good, clean, fair food for all.
Slow Food Sacramento is committed to providing educational opportunities, promoting local restaurants, building community, and developing career networks.
To learn more about Slow Food Sacramento visit: slowfoodsacramento.com
Find that Snail! #SacSnailTrail
Slow Food Sacramento hid 20 snails in the Snail of Approval restaurants and producers around Sacramento, including Mulvaney's B&L.  Participants were encouraged to find a snail, click a pic, and tag #sacsnailtrail on Instagram to be entered to win a gift from one of the Snail of Approval partners.